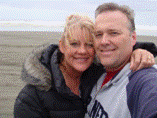 Julie was born and raised in Longview/Kelso Wa. While completing High School, Julie enrolled and started classes in cosmetology school. She graduated there in 1980, shortly after completing High School and went to work as a hairdresser. Julie met Tim Skolrud in late 1981 and married the man of her dreams in July of 1982.
Julie and Tim worked as volunteers in their local church with Children's church, youth group, and young adults teaching a marriage class and hosting a home group in their home. They also taught a Master's Commission program, which prepared young adults for ministry.
In 1998 Tim and Julie went into full time ministry, taking a staff position in Des Moines, Washington. In 2000, they moved back to their home town of Longview to go on Staff at Kelso First Assembly of God. They worked there for three years before moving to Silverdale to serve here at Living Word.
Along with helping Tim in ministry, Julie has worked in church offices for 9 years, and also owned and managed a sign business in Longview.
Tim and Julie raised 3 children, Kylie, Kristi and Jaron. It is important to model to their family how to serve God together on a daily basis. All three children are now grown and married and actively involved in ministry here at Living Word. Julie considers this to be one of life's biggest blessings from God. Family is important and there was no bigger goal than to see their children, and now grand children grow to love and serve the Lord. It is her desire to see people begin their journey with Christ, and see them grow spiritually daily becoming a Godly example to their friends and families.